About me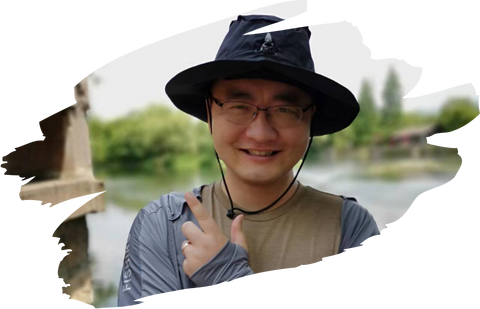 Who am I
Hi, I'm Peng Qian.
I was a senior data scientist at Alibaba, the largest e-commerce platform in China, and am currently the Chief Architect in the Big Data Department at a top Chinese investment bank. I'm also a signed author with Towards Data Science.
What I do:
I have over twelve years of work experience in the field of big data, including:
Unique practical experience at the intersection of FinTech and Data Science.
A sharp intuition in the realm of data analysis and data visualization.
A deep passion for finding the intrinsic relationships within data and uncovering the stories behind them.
Why I am here:
The best investment is investing in oneself. This is why I am passionate about programming practice and self-improvement through reading.
The best way to learn is to share. When it comes to sharing, blogs have always been a great vehicle: easy to search, and rich in graphics and text.
Therefore, I have established Data Leads Future to share with you how to solve problems in actual projects using data science.
---
About content
Data Leads Future is dedicated to sharing data science stories from real projects, each containing unique and practical project experiences.
Some stories may be divided into two parts:
The first part is public. It introduces the technical principles and background in an easy-to-understand manner, striving to be light, and interesting, but thorough in explanation.
The second part requires a subscription or paid for reading. It tells about real-world examples of the technology, executable code, best practices, and unique advice based on my own work experience.
You will find it to be excellent value for money.
---
About Data Leads Future
Data Leads Future is an independent publication launched in August 2023 by me. Which aims to share knowledge on how to solve real-world problems using data science, for everyone from beginners to experts.
If you subscribe today, you'll get full access to the website as well as email newsletters about new content when it's available. Your subscription makes this site possible and allows Data Leads Future to continue to exist. Thank you!
---
Access all areas
By signing up, you'll get access to the full archive of everything that's been published before and everything that's still to come. Your very own private library.
Fresh content, delivered
Stay up to date with new content sent straight to your inbox! No more worrying about whether you missed something because of a pesky algorithm or news feed.
Meet people like you
Join a community of other subscribers who share the same interests.
Contact
You can find me on: Twitter, LinkedIn, Facebook.
If you have any questions about Data Leads Future, you can contact me at dataleadsfuture@gmail.com.